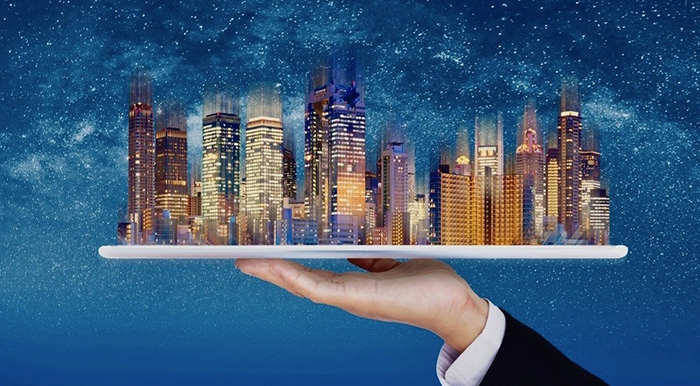 Ritzy Real Estate is a winner solution. With this affordable property management software, your business gets bigger and shine brighter. Rapid and promising advancements are happening in digital technology. It has made huge impacts upon all the industries. So, property management industry can't depend on traditional manual systems anymore.
Here, Ritzy Real Estate comes for the help of business owners. With this software, they will be able to digitalize the business and effectively address the new generation demands. Ritzy Real Estate has an easy-to-use interface and so even novices can easily manage it.
How to Boost Your Real Estate Business with Ritzy?
Ritzy Real Estate is an absolute solution to boost your property management business. Below are some of the ways by which Ritzy allows you to do so.
Time Saver
Ritzy is a real time saver! It reduces lots of manual routine tasks through automation. Additionally, business owners will be able to mange it from anywhere at any time. Since you get more free time, focus can be given to enhancing the efficiency and increasing profitability.
Effective Marketing
This affordable property management software integrates with effective marketing strategies such as mailing and social media campaigning. Nowadays, social media acts as s powerful tool in boosting the business in property industry.
Top Customer Service
Again, with Ritzy, business owners will be able to easily communicate with the customers through SMS and mailing options. Keeping a healthy relationship with the clients helps to repeat business and wine new clients through mouth words.
Schedules Right
Scheduling the business in right way is crucial in property management. Ritzy assists you to improve scheduling with software-based calendar option. It reminds you on meeting with agents or clients. Also, users can easily take appointment with property owners. Right scheduling leads to higher profitability.
Affordable Property Management Software in GCC
Ritzy Real Estate is well recognized as the most affordable property management software in GCC countries. Real Estate industry is growing day by day in this region. Further, property management firms are switching to digital platforms getting rid of traditional methods of management.
Being the most affordable property management software in GCC, Ritzy Real Estate has helped numerous real estate companies in the region to automate their system and bring quality and professionalism. With the software they are able to increase the profitability and reduce lots of unnecessary costs. Moreover, Ritzy has given them a superior position among the competitors.
When Quality Meets Affordability
Affordability doesn't make Ritzy less of standard and quality. This awesome solution brings affordability and quality together in a beautiful way. It increases your company's reputation and grade. Another key point is that it can be a perfect software solution that meets your unique requirements.
In short, Ritzy Real Estate is the best software service that you can trust. This trust and belief keep our customers stick with our product and attract new clients as well. This is the hight and right time to do away with the manual system and switch to Ritzy.
Share on Facebook
Share on Twitter
Share on Pinterest