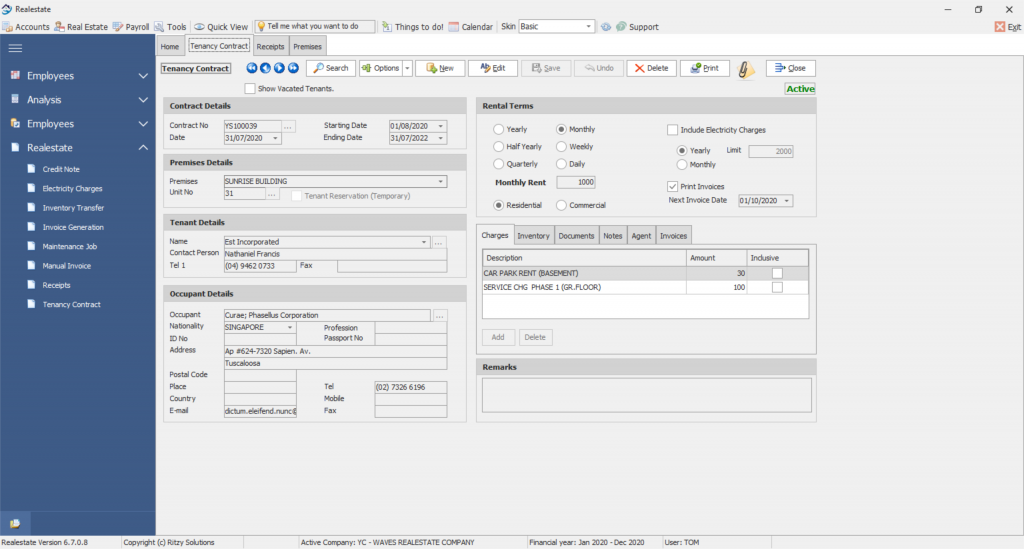 Ritzy Shipping is the most affordable freight software in Australia. Recent advancements in digital technology have demanded a digital transformation from shipment management companies in the country. Our efficient and perfect software solution addresses this demand and delivers the best possible service.
Australian freight management industry is growing significantly. It is expected to have a bright tomorrow. As per the reports from the market, industry will witness a growth rate of 2.5% during the years of 2018 to 2024. Ritzy's freight management software can assist the business owners in Australia to keep up with this progress by complete automation and quality assurance.
Freight Software in Australia: Why Choose Ritzy?
Why choose Ritzy? Because, you can trust Ritzy. As being the most affordable freight software in Australia, this amazing product has helped shipment companies simplify their workflow. Also, to focus more on productivity and performance. Choose Ritzy Shipping for the following reasons.
Improved Customer Experience
Our software has features and functions that allow freight management companies, and brokers to easily communicate and interact with their clients. Further, these features provide them with accurate information and updates on their consignment. This will help companies build trust and belief among the clients and maintain a strong business relationship.
Enhanced Efficiency
Efficiency leads to better productivity. It also enhances the performance of the company. Ritzy Shipping allows freight forwarding businesses enhance their efficiency. The software is functionally programmed to help users export and import information within seconds.
Awesome Accuracy
There are many software solutions in Australian market which continue to make mistakes that humans do. Here, this highly accurate and most affordable freight software in Australia offers services that eliminates human errors and ensures that nothing goes wrong.
Highly Secured
Security really matters with the software solutions, especially in shipment management industry. Ritzy's cloud based storage system is encrypted and thus considered more secure.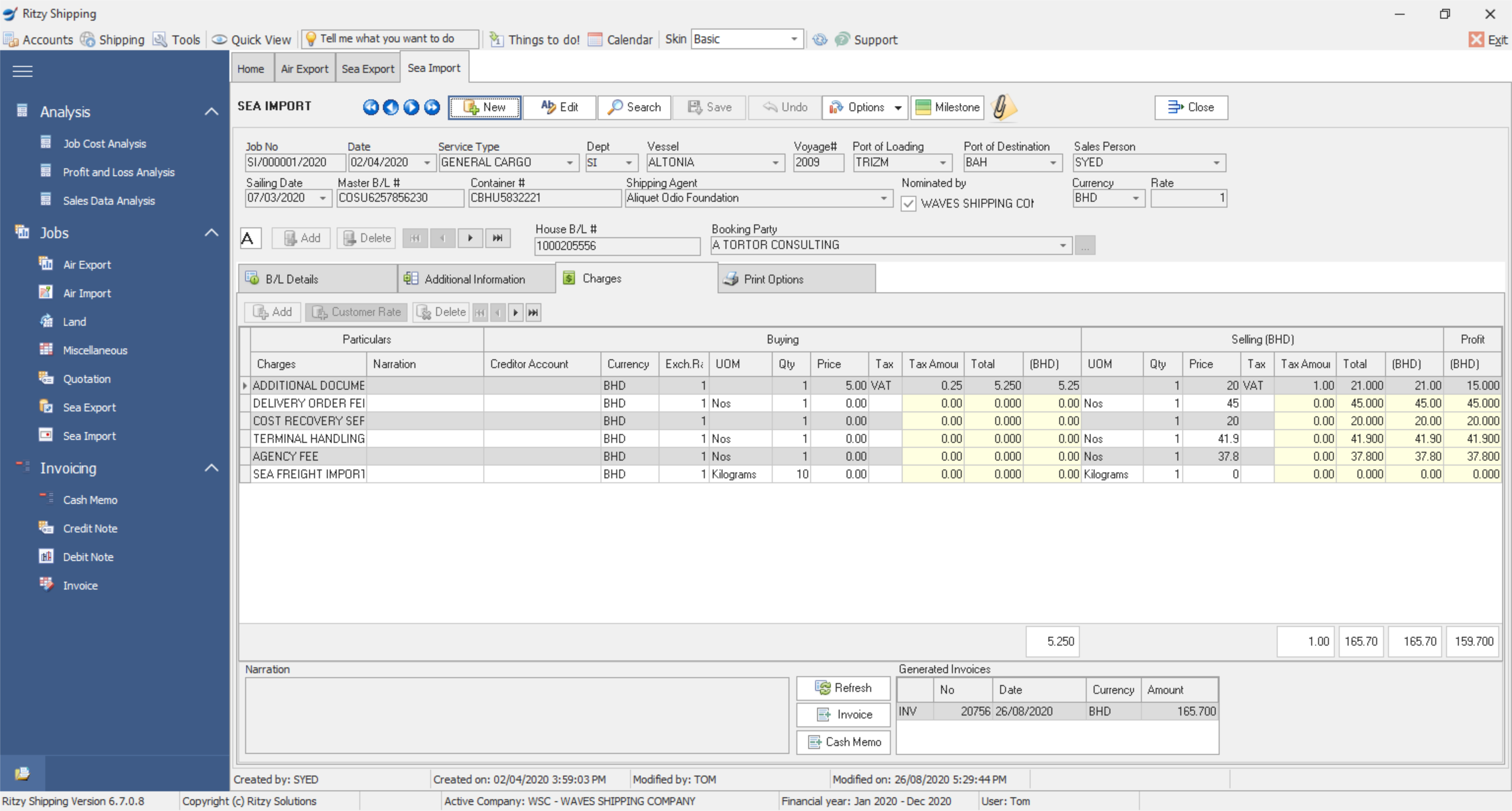 Air Freight, Ocean Freight and Land Freight
Ritzy Shipping is a suitable freight forwarding software for air freight, ocean freight and land freight. It integrates all the functionalities and features required for all these three shipment modes.
Air Freight
Air freight is comparatively more expensive than the other two modes. It allows quick deliveries and provides point to point transport in a matter of hours. This mode is also better to transfer goods of higher value. Ritzy Shipping is trusted by forwarders for smooth air export and import.
Ocean Freight
Ritzy is tailor-made for ocean freight as well. This mode is good for large quantity of goods. About 90 percent of worldwide commerce travels by merchant shipping. Ocean freight is not a good option for urgent requirements as it could take several days, even a month or more, to deliver the shipment.
Land Freight
Ritzy Shipping also covers appropriate features for land import and export management. Its customization functionalities can help land freight forwarders enhance their process and deliver optimum services to the customers.
In short, this most affordable freight software in Australia can be a perfect automation solution for your freight management business in the country. Choosing Ritzy Shipping means choosing the best.
Share on Facebook
Share on Twitter
Share on Pinterest